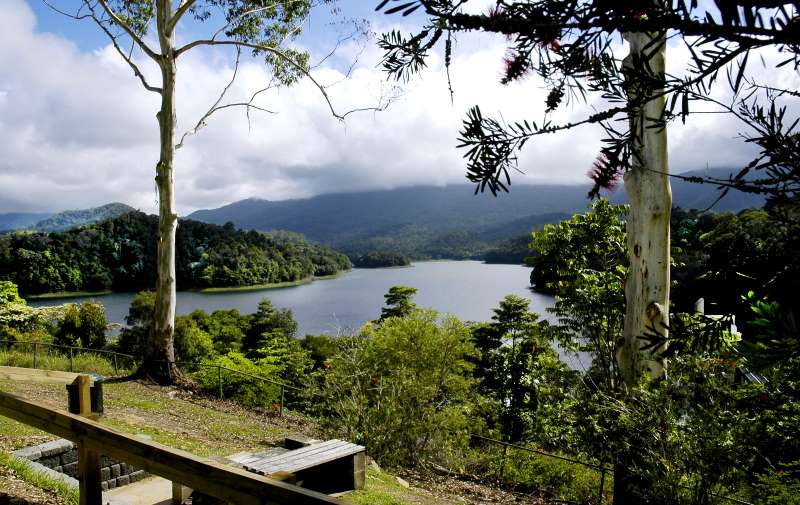 Situated in part of the World Heritage Listed Wet Tropics Rainforest area, Lake Morris is associated with the Copperlode Falls Dam, commonly referred to by locals simply as "Copperlode".

Lake Morris is the major source of Cairns' water supply and was named after a former City engineer, Mr. F.R. Morris, who, in 1935, discovered the site where the dam was constructed. The dam was completed and put into service on March 25, 1976.

The lake is located over 430 metres above sea level, on the headwaters of Freshwater Creek, in the densely forested Lamb Range area immediately behind Cairns city. The site is popular with locals and tourists alike, being so near (a short 22km from Cairns), yet far enough away from the hustle and bustle of the busy city.

Water is released from Lake Morris into Freshwater Creek and is collected again at an intake facility just upstream from Crystal Cascades. It is then gravity fed to the Freshwater Creek Water Treatment Plant where it is purified and distributed to the residents of Cairns.

Because the water stored in the dam is for human consumption, no water activities, including swimming and boating, are allowed; however, this does not discourage the many visitors who make the trip to this beautiful spot.