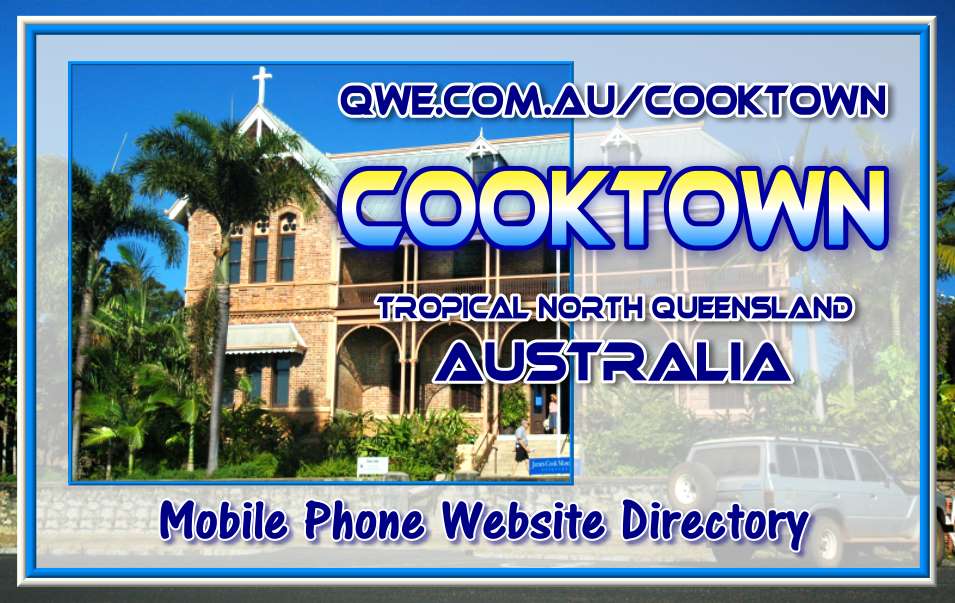 Cooktown has a celebrated and colourful history, being the place where, in June 1770, the famous maritime explorer, Captain James Cook, found a sheltering river inlet where he beached his damaged ship, the HMB Endeavour.

The Endeavour required urgent repairs after running aground upon the Great Barrier Reef south of the mouth of the Endeavour River. The town now bears Cook's name and the river is named after his ship.

Although it obviously wasn't in vogue at the time, Cook was the first to discover the truth of the trendy saying about the Far North Queensland tropical coastline being the place "where the rainforest meets the reef".

Cooktown's background is also closely linked with one of the most famous gold rushes in Australia's mining history which took place in 1873 when gold was discovered on the Palmer River to the town's south-west.


With the incredible national growth in 4-Wheel-Drive tourism, and because of its central location on Cape York Peninsula Cooktown is the stop over place for the multitude of southern adventurers making their way to "The Top".