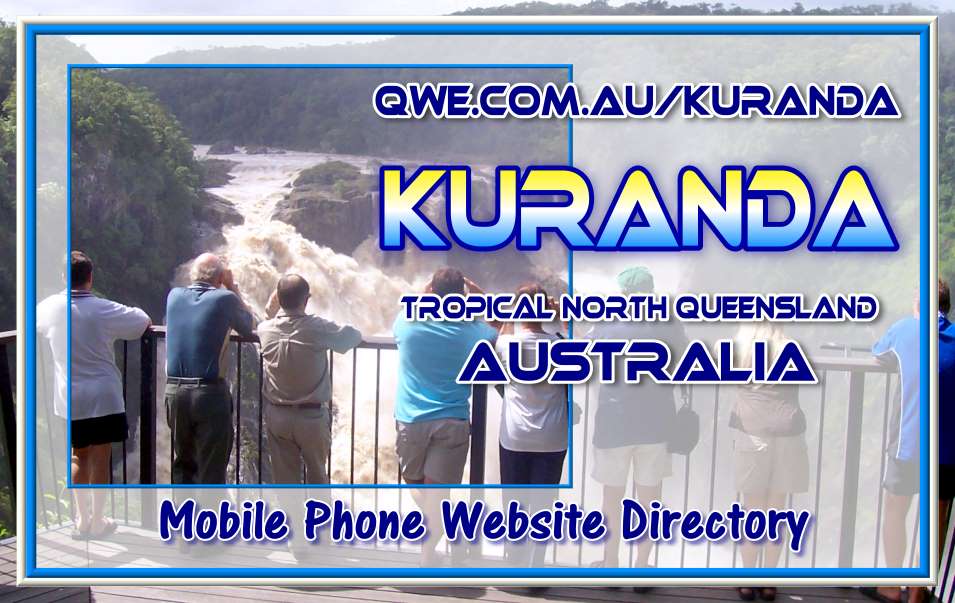 Nested in the tropical jungle, on top of Macalister Range which forms part of the spectacular mountainous backdrop to Cairns, is the internationally recognised village of Kuranda, a relaxed community with a permanent population of approximately 700 residents.

Kuranda's colonial history began in the 1870s with the explorers who searched for a suitable track from the goldfields, west of Cairns, to the shores of Trinity Bay.

With the collapse of the mining and timber industries, Kuranda became little more than a sleepy village in the rainforest. However, with the arrival of the tourist boom in the 1970s and 1980s, and the mounting interest in the World Heritage listed Wet Tropics Rainforest areas, Kuranda has become an internationally recognised tourist destination and now attracts hundreds of thousands of visitors to the village annually.

Today, Kuranda is reaping the benefits from its own unique rainforest attractions which compliment the Great Barrier Reef and the flourishing tourism infrastructure already in place in nearby Cairns.

For the visitor to the Cairns district, there are numerous opportunities to visit this tropical paradise and it is an attraction well worth adding to the holiday itinerary.